it's been a while... (I have a question for you)
It's. been. a. while.
I've had your email with me from the moment we were first connected, and I just wanted to shoot you a quick note to see how things have shaped up for you since we have been in touch— is your family safe?
Has all this social distancing been unearthing any new visions on your life? How are you doing with the new normal?
Are you as equally excited for seeing Kamala Harris on the Democratic Ballot?
Have you had space to carve out to just nurture your inner peace and see life more clearly, despite all that is happening on the planet lately?
To be honest, I wanted to send you an email when the quarantine started earlier this year, but couldn't quite find my inner Brave. Then I heard from our members about their brave moves, and reviewed my pictures over my (COVID-safe) travels, and immediately knew I had to make the BOLD move to get real with you, re-connect and update you...
​
So, why am I reaching out on the other side of this wild ride of life we have been and continue to be on?
Well, Sacred, I want to stay connected with you- it can so be so easy for the relationships that matter to be lost during self-quarantine (and social unrest and racial injustice has me even clearer of why we need to affirm that your and my life matters), and I truly got still and clear on the calling that now, even more so, Love Medicine is needed.
On this end, I started Kuumba Health in 2008 with this crazy vision to embody the Love Medicine the World needs. Kuumba literally means creativity. Symbolically it means to leave the community better than you found it, then COVID hit, Black Lives Matter responded worldwide to racial injustice, and my ability to take my travel around the world stopped.
Due to this, the landscape of being a Black Afro-femme LGBT Visionary and Intuitive Healer and Executive Coach shifted.
I had to step back, reset, and ask myself a very hard and necessary question- how do I want to embody the Love Medicine the world needs- and support you with these tools to do the same. In the Spirit of my ancestors, and my mentors including Dr. Cornel West, Noliwe Alexander, Dr. Hyung Kyung, Dr. Lenora Fulani, Bishop Zachary Jones- as a Master Teacher and Healer- what is the legacy I stand for.
How do I want to take a stand for you and with you?
And out of that so much has come that I am excited to reveal to you over the next few weeks. I'm so thankful that you helped me and my team accomplish making strides amidst a very stressed world- and I am committed to support you to ever do the same. Be the Love Medicine!
​
​
It became so clear as I found my center again in a quieter New Orleans, reconnecting to the cutlure and earth and life there.
As I got still and sat under this tree, I took a beautiful trip to NOLA...
where the culture, love of people, and commitment to honoring ancestors reminded me of the importance of feeding our soul (and those I serve), and what it means to be alive, and answer the calling to bring your gift to the world- to be that very Love Medicine.
It reminded me of what inspired the original creation of Kuumba Health, as I commemorated the transition of a family member- and honoring the many lives lost this year. Honored reconnection to love medicine, as I help you do the same- be the love medicine the world calls for you to be today.
​
This was on the other side of answering the call to offer Embodied Equity Trainings to CIty Employees throughout NYC. After completing a series of trainings with local administrators and front line workers, to support them to embody equity. And reduce burnout, while still rising in their Vision of Excellence. And on the other side, Like you, I am sure, I needed an exhale to reconnect my Vision of a just world- where the calling on my life matters. Here is what I heard from leaders throughout NYC:
Many staff are currently activated (like myself) to respond to COVID19 and REALLY needed this (equity) workshop. Fitting it into a busy and ever changing calendar was a challenge. I do wish that something … could have been done to support staff in the trenches, many of which are fighting for equity and external partner engagement 12 hours a day. Thank you for your purposeful work. I heard that it was amazing and the one on ones (somehow I missed this) were life changing.
Now I return from Equity work in NYC and reconnecting in New Orleans, ever committed to helping unearth the Vision, and turn stress to success- in you!
In that Spirit of genuine connection, I wanted to send you Love Medicine.
And even though it's been a while (days to months), I woke up this morning curious to see how life has been for you since I last heard from you. What inner clarity has arisen for you 9 months into 2020? What have you been up to since we last connected?
What does this new moon, call within you anew?
What steps have you taken towards your growth goals?
The following occurred:
A) I launched to a handful of our now over 10K Kuumba Health members my online Executive Coaching Membership last year
B) Launched a new Apprenticeship program this year called Diversity in Digital Excellence,
C) Family: One of my family members just had a baby amidst COVID- and he is beautiful, safe and healthy-and his beautifully light-skinned Black Life Matters (what legacy will we pave…).
​
​
D) I am also proud to ANNOUNCE, a portion of our profit proceeds in moving forward will go to support social impact efforts.
To start me and over 2000 international community of business leaders recently collectively raised over $83,000 to support the opening of new schools in Kenya... All Black Lives around the world matters.
More info to come on how what you are a part of to come how it will have an impact! Can't wait!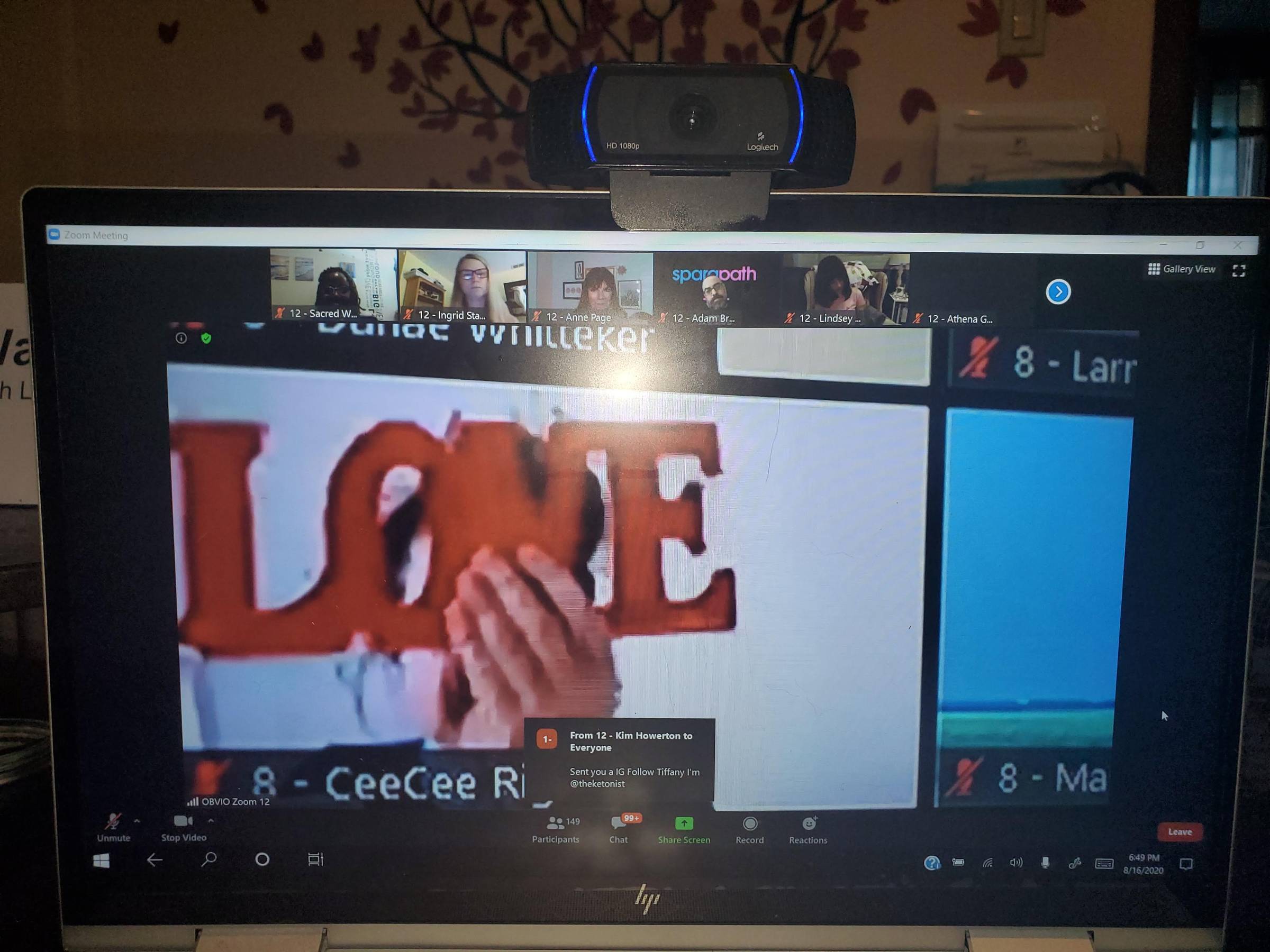 ​
Yes, leaps of faith and living a bold and unconventional entrepreneurial life- as a Heart-Centered Visionary and Creative Healer and Leader.
These days, I send out emails about launching your Entrepreneurial Vision, especially when it feels like a calling on your life from Spirit or your Higher Self.
I will be sending out information about how to Launch your Entrepeneurial Vision and Wellbeing Growth Goals, from scratch, for early entrepeneurs heart centered Visionaries, and busy professionals in a 9-5 helping profession, who feel Spiritually and holistically called to bring their gift to the world, a world in pain, and still get paid their worth... who find soulful and Spirit-led business practices, alongside tools on how to create their healthiest and best life- REFRESHING- without their inner critic, imposter syndrome, losing their authentic self, or stress taking over blocking their shine.
Is this you? Do you feel pulled to be the Love Medicine the world needs, and create a lasting legacy?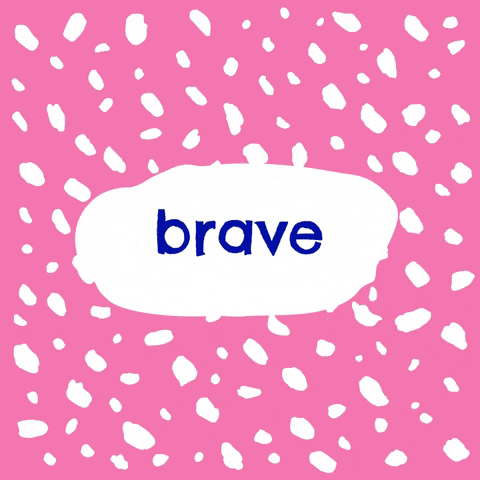 ​
Does nurturing and Mastering your emotional and wealth mindset, body, Spirit, relationships, while making a positive impact on the world matter to you now more than ever?
Did something re-awaken in you especially Now? Then stick around!
If you're not interested in any of those things or you simply don't want to hear from me moving forward, I totally understand.
​> > CLICK HERE TO UNSUBSCRIBE < <​​
If you're sticking around (!!), welcome to the extended family. I'm so excited to grow with you. I've got some cool things in store that I am confident you'll enjoy (and I found a lot of joy in creating them with my growing team)
Here is the LOVE (medicine) coming your way:
L: Launch your vision
O: Optimize your opportunity
V: Vice to victory: Create habits that stick
E: Emerge unmatched potential
Stay tuned :)
​
Wellness wishes,
Sacred
​
​
P.S. I highly recommend New Orleans, LA Bread Pudding. We have it in Jamaica, West Indies, and the approach there is AMAZING!
P.P.S. For those who hold a special place in your hearts for the loss of Chadwick Boseman due to cancer, the lead character who played the Black Panther, I send you extra love medicine your way. We all deserve to have hope in a Wakanda! Let us build the legacy we have been waiting for- in his symbolic honor and the legacy of your own.
Lots of Love Medicine from my heart to yours! Muah!